New Product - GABA γ- aminobutyric acid
1. Basice information of GABA
Molecular formula:C4H9NO2

Molar mass: 103.1216

CAS No.:56-12-2

Lobular crystal (methanol-dirthyl), needle crystal (water-alcohol), the melting point is 203.7 centigrade. At 25 centigrade, the Ka is 3.7x10-11, and the Kb is 1.7x10-10.Freely soluble in water, slightly soluble in hot alcohol, practically insoluble in ether and in chloroform. It is decomposed into pyrrolidone and water when the temperature is above melting point.

Appearance: white or light yellow powder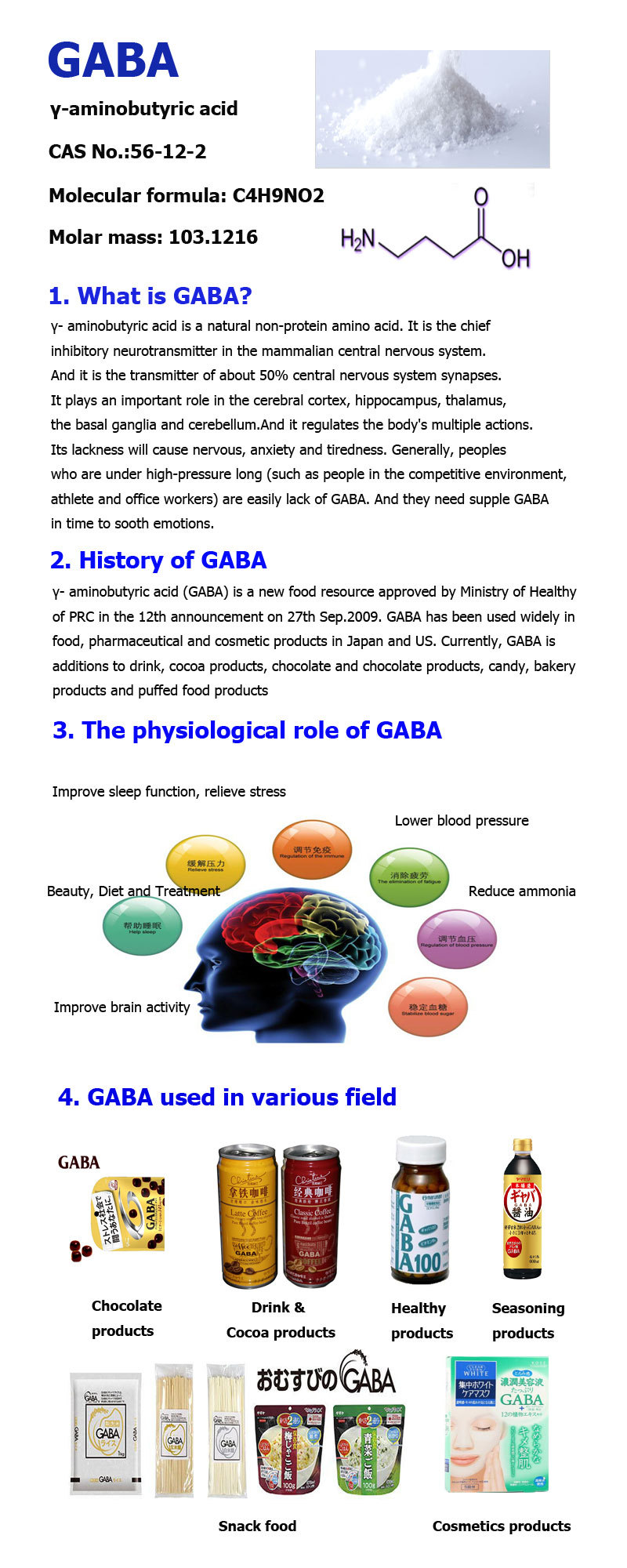 Steel product super market, complete range of steel product, MOQ is 10kg, professional service.

Please send your message to us